Intelius Premier Review
What does Intelius offer?
Intelius is a people search service, background check service, or consumer reporting agency that after opening an account enables you to perform background checks and locate and review a person's information, such as phone numbers, via three different search levels or packages. In this article, we share our Intelius premier review.
Services Review
People Search
After background check reviews, the basic Intelius People Search Report provides account holders with reports with a person's full name, address, age, date of birth, aliases, address history, phone number or phone numbers, and relatives. The Intelius People Search Plus Report gives you the basic background check service information plus the person's social network information and email addresses.
Public Records
The Intelius Background Report is a deluxe search service and provides you with all the information of the People Search Plus Report background check service, as well as a review of the person's property ownership history, criminal background, financial and legal information, neighbors, and marriage/divorce records.
Background Check
In our Intelius review, we learned that each of these search services is priced differently. Each Intelius background check service is also intended for only one person at a time. However, you can also purchase Intelius Premier Plus plan and receive unlimited monthly reviews and reports- these reports include the information provided in the basic People Search Report plus email addresses. Intelius Premier Plus monthly plan also provides you with one Background Report voucher each month.
Alternately, Intelius offers a 24-Hour Pass, during which time you can perform unlimited background check reviews, background reports, people searches and obtain names, ages, addresses, phone numbers, relatives, etc.
Reverse Phone Lookup
Intelius Reverse Phone Lookup allows users to look up the source of a phone number for $4.95. This includes landlines, listed and unlisted numbers, and cell phones. An Intelius Reverse Phone Lookup background check service review can include the owner's name and address, and even the phone type. If you have an Intelius Premier subscription, the reverse phone number search is included. 
Reverse Address Lookup
Intelius Reverse Address Lookup background checks provide ownership details for a given address for current and previous residents. This can include contact information. It also gives you the value of the property. These reviews are a great option to find out who is living in your neighborhood and if they are safe to be around, providing information about sex offenders in the area, and more.
Criminal Records
Intelius offers a separate Employment Background Check report, which reviews and provides additional information including a Social Security number trace, criminal database search, courthouse verification of criminal history, and a National Sex Offender Registry check.
Identity Protect
Finally, Intelius also offers an Identity Protect plan which provides you with identity theft insurance up to $1 million-plus credit and public records monitoring. This plan also gives you a free credit review report.
People Directory
With Intelius People Directory you can search for a person by manually navigating through the directory of names. Arranged alphabetically, you can conveniently browse through to any that you need background checks.
Phone Directory 
Intelius Phone Directory is their online version of the traditional paper phone book where you can navigate manually to the phone number that you are searching for.
Intelius Review How easy is it to use?
To start using Intelius Premier Plus, you simply input the name of the person you are searching for to receive a populated list of possible names, ages, and geographic locations. If you know it, you can also input someone's location. This Intelius background check service also enables you to perform a reverse phone number search.
Once you receive your initial search results, you can select the most likely person you are searching for from the review. Intelius then prompts you to pay either a one-time fee to learn more or to set up a monthly subscription.
The Intelius interface is straightforward and easy to use. Different information categories are clearly marked, and any background reports you generate are saved on the site for future reference. You may also choose to have reports delivered to you in PDF.
The only real difficulty with using Intelius is that, while there are many pieces of information offered for your searched person, anything that is not specified in your original report is going to cost extra. So, you might spend a lot of time clicking on report links that lead you to further payment pages. With Intelius, you're going to be reaching for your wallet a lot.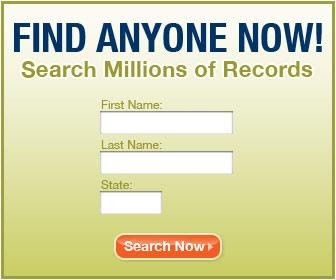 How accurate is Intelius?
Intelius is a top-notch search engine for background checks and uses databases that other people search services don't regularly include. As a result, the information provided by Intelius is far more likely to be correct and complete than that of other services. However, Intelius isn't cheap, and even its trial version comes at a higher than average cost (compared to other background checks services).
Having said this, I still found some discrepancies with my search results reviews when using Intelius' Premier Plus plan during its 7-day trial period. When searching on the name of someone I know fairly well, I received some email address information on this person that was outdated. Plus one of their more current email addresses were missing.
When I used the Intelius Premier Plus plan to search on another person who had moved into a new house roughly two years ago, Intelius could not find this new address and continued listing only the old one, although for the majority of people it was accurate.
On a positive note, the Intelius review provided me with several contact email addresses that I had not been aware of in the past. I discovered that these emails were accurate and they did reach my intended contacts. Intelius also offers a free background checks search site (www.isearch.com) that can help distinguish the details of several different individuals that happen to have similar names and/or geographic locations.
On the negative side, Intelius kept nudging me to purchase its many add-on services or full subscriptions at almost every step of my people searching. While I understand that all companies must engage in some measure of upselling and cross-selling, this constant marketing did get annoying at times. If you're just using this background check service once or twice, it's not a problem though.
One drawback is that ability to remove information from Intelius can decrease its overall effectiveness. If the person you are looking for has requested to remove information from Intelius in the past, they will not show up in search results reviews.
How is Intelius' pricing?
Intelius is not a cheap people search and background checks service. As stated before in this review, you will be paying frequently for any additional information that you request. Intelius' pricing structure is outlined below, with a basic People Search Report costing $3.95, a People Search Plus Report costing $9.95, and the comprehensive Background Report costing $49.95.
If you sign up for the monthly Intelius Premier Plan at $7.95 for a 7-day trial or $29.95/month, you will be able to add the aforementioned background checks search services at their discounted rates of $0.95, $6.95, and $39.95, respectively. The Intelius Premier Plan will also provide you with a voucher for one free Background Report each month. That background report can be quite useful to you if you are a landlord who must periodically screen renters, for example, or a person who background checks on dates.
There is also the Intelius 24-Hour Pass, which costs $19.95. Intelius' identity protection plan is $19.95/month. And finally, the site's basic Employment Background Check Report is $59.95 and offers several service add-ons, each for an additional charge.
Given the information I was able to locate using just the trial version of the Intelius Premier Plan, I'm confident that this search service does deliver on its promises. My hesitation with using Intelius is that, in many cases, the information that it provides can be obtained for free. For example, a free credit report can be obtained once a year from each one of the three major credit reporting agencies (Experian, TransUnion, or Equifax). Many state and city courts openly list cases by last name, and you don't even need to submit a petition to view the status of a case or judgment. Obituaries, sex offender records, and marriage decrees are often provided via online newspapers or police case files.
In many cases, you may already have the name, age, addresses, etc. of the person you are searching for and only need the more in-depth information like criminal history or marriage/divorce records. In such situations, you can end up paying a lot of money with Intelius just to obtain someone's court records.
But if you don't have all of this information, you want a background checks report, or you just don't want to go digging through records or search reviews yourself, then Intelius is for you.
How easy is it to cancel Intelius?
Because I signed up for a 7-day trial with Intelius, I was nervous that my time would expire before I could cancel the service. If it did, Intelius would start charging me $29.95/month for its Premier Plan.
I decided to wait no more than two days following my trial period signup to cancel the background reports service. You can request cancellation through email or phone; however, for this Intelius review, I decided to call customer support to find out how quickly and easily I could reach a live person.
It didn't take long before I reached someone at customer support and was able to ask for a cancellation of my trial background check service. The representative did inquire as to why I was canceling, which I hate having to answer (because I'm only reviewing the service?). However, once that call was completed, I quickly received my cancellation confirmation via email.
So, if you're looking to simply test Intelius and find out how accurate its provided background checks information is, you need only to sign up for its 7-day trial and pay the rather reasonable fee of $7.95. Just don't forget to cancel your service during that same week.
Is Intelius Legit?
Before giving your personal information, and potentially your credit card, to any company online, it's a good idea to examine whether that company is legit and safe. Given the sometimes murky nature of looking for personal or hidden information online, many consumers might especially wonder if Intelius is legit to use. 
Owned by People Connect, based out of Seattle, Washington, Intelius is a legit company. Its social media (Facebook, Twitter, and LinkedIn) are updated regularly, which means that effort is being made towards maintaining its online brand presence.
Further, despite the possible unofficial capacity in which Intelius can be used, because it only searches, reviews, and provides publicly available information, the answer is that Intelius provides a legitimate service.
But is it also safe? The green lock icon on the website URL means that Intelius has a high-security certificate, so you can safely enter your credit card information without worry. Many critical Intelius reviewers have said that they were unknowingly signed up for recurring charges, but this information is available in the fine print. As with all companies, we recommend that you read their small print and privacy policy.
Intelius Reviews
Online reviews of Intelius appear to be overwhelmingly negative. This is mainly for two reasons. 
First, many users felt that the information that they received from Intelius background checks wasn't worth paying for. In many cases, a simple online search at home could get the same results for free. 
Second, the pricing and payment plans listed on the Intelius website are confusing. Many reviewers reported that they signed up for what they believed was a discounted search (even though the fine print states that they will be enrolled in an automatic subscription) and ended up paying more than what they planned on.
However, such criticisms are very typical of all people's search services and background check reviews in general. Overall, Intelius is a well-rounded and adequate background check and reports service. 
What other people complain about 
We also noted that some users wrote that they looked themselves up and found some inaccurate information; again, this is true for most people search and background report services. 
For sure Intelius is also one of the more bare-bones background checks services. There's not much to it other than searching. There are no Dark Web search features, monitoring tools, or even a sex offender watch. And, strangely, the reverse address search function is not included in a basic subscription when the reverse phone number search is. 
The other people love
There's not the 'funnel' that many other online services have before customers are prompted to pay for the information that they want. Intelius subscribers can get to their results faster. 
Yes, Intelius has a subscription model after the initial report purchase, albeit one that's buried in the small print. But many users prefer subscription models for these kinds of services. Because of the uncertain nature of the reports, there can be duplicates and false profiles, it makes sense for regular users to have a plan with a high or unlimited amount of report views than a pay-per-report plan. 
Good data visualization is a definite plus of Intelius. That is, the many ways it displays the information, so you can better visualize connections. For example, you don't just receive the known addresses of your search person, but you can see where they are in relation to one another on a map of the US. This makes Intelius a good choice for people who better integrate information as visual. 
Intelius Alternatives
Other good other people search and background check services that we believe are worth considering as alternatives to Intelius are PeopleSmart, Spokeo, and Instant Checkmate.
Would I recommend Intelius?
Although Intelius is one of the more expensive people search and background check services on the market, it does offer better than average products. As a result, I feel that it is worthwhile in cases where you just can't find the information you are looking for.
However, I would limit my Intelius purchases to a "one and done" format in cases where I really had trouble finding a person's information. I would not purchase a subscription plan because the benefits of such a plan might be limited if a person's information can already be found online. The disclaimer to this statement is if I were part of a detective or employment agency that had to regularly screen people or potential employees. In such a case, it would be a better use of my time to have a subscription plan in place.
One of the major reasons I recommend using Intelius is because the search service, though expensive, uses due diligence to make sure its customers are satisfied with its products. When searching for Intelius reviews online, I encountered a consumer site that listed several complaints with Intelius, including incorrect and/or insufficient information. These are complaints that nearly every search service will encounter because no product is perfect.
To Intelius' credit, the search service followed up with a majority of the listed complaints and asked for those dissatisfied consumers to contact a customer support member personally. This indicates that Intelius isn't just trying to make money from its customers without providing a satisfactory product.
Intelius has been in business since 2003, so the company has quite a bit of history and is not some unknown or startup operation that might close up tomorrow. Intelius also collaborates with TalentWise, a job search service that many employers use to locate employees and contractors. This indicates that Intelius is an established company that is trusted by other companies.
Intelius FAQ 
Is Intelius reliable?
It's not without problems, but Intelius one of the people search and background check services available. The price plans for its range of reports and checks available can be confusing, but what you receive is well laid out, and contains an above-average amount of accurate and reliable information. 
Does Intelius cost money?
Yes. The Intelius pricing structure starts with a basic People Search Report costing $3.95, a People Search Plus Report costs $9.95, and the comprehensive Background Report costs $49.95. If you sign up for the monthly Intelius Premier Plan at $7.95 for a 7-day trial or $29.95/month, you will be able to add the aforementioned background checks search services at their discounted rates of $0.95, $6.95, and $39.95, respectively. The Intelius Premier Plan will also provide you with a voucher for one free Background Report each month. There is also the Intelius 24-Hour Pass, which costs $19.95
Is Intelius easy to cancel?
Yes, it's easy to cancel Intelius. You can request cancellation through email or phone. When I canceled it didn't take long before I reached someone by phone at customer support and asked to cancel my trial background check service. Once that call was completed, I quickly received my cancellation confirmation via email. Just be sure or, even better set yourself a reminder to cancel before your initial period ends and the automatic subscription starts.
Which background check site is the best?
It's difficult to answer which is THE best. They tend to have slightly (or more than) different offers in terms of both pricing and services. As mentioned previously, other good other people search and background check services that we believe are worth considering as alternatives to Intelius are PeopleSmart, Spokeo, and Instant Checkmate. Be sure to read all of our reviews and decide for yourself which is the best for you.